Welcome dear reader to "The last week or so in review." I have added stories and articles featured on our facebook, twitter, blog and email lists.
Thanks to all who have contributed stories this last week, especially the regulars who help me find stories worth while, TW,George,jadinardo, Dee Nicholson, the SHTF crew.
Also a big welcome to the new members of the Evil von Scarry Show on FB, be sure to spread the word.
A HUGE thank you to those who take the time to view the material I present here. Without you this blog would not have the success it does. –Evil von Scarry
Without more ado , here we go…….
1/ SHTF Blog– some great articles on zeroing of scopes , and can we survive a bee extinction?
2/ Globalist Agenda:
The Global Elite transforms itself for Technocratic Revolution.
Also as part of their Agenda 21 creating corporate Mega Cities for forced population control through (forced) relocation.
Militarization of police- Pentagon gives itself authority over "Civil Disturbances"
3/ Woolwich murder– the murder of unarmed off duty soldier by "Islamic Extremists". Government defends Security Services.
4/ Government Corruption:
Top IRS official takes the Fifth and what it means.
U.S. Army strips veterans of benefits by kicking them out for "misconduct"
U.S. Government employs same terrorists in Syria as the ones who attacked Benghazi Embassy!
FBI whistle-blower gagged when speaking out about government connection to Al-Qaeda chief
5/ Why you will NEVER see a free Tibet. Its about water stupid.
6/ I created some poster ads for the EvS blog can be viewed on the Pinterest site
8/ Adam Kokesh framed by police:
Adam Kokesh is a big freedom and rights activist as well as a Marine veteran. He also likes to partake of herb. His next demonstration though was to lead a walk through Washington,D.C. with slung rifles as a demonstration of 4th and 2nd Amendment rights. Now legally not a damned thing the system could do about it. Adam is a pretty smart fella and could talk his way out of almost anything. So the attempted "set up". Take out the leader. Luckily folks got it on video. Adam has since been released.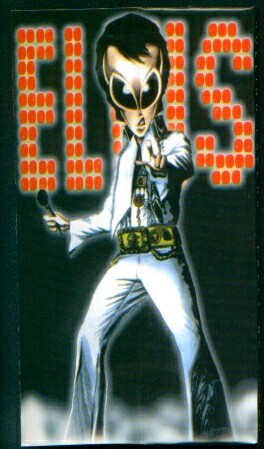 9/ Did Elvis fake his own death?
One of the grand-daddies of all modern conspiracy theories. Xavient Haze takes a serious look at the evidence of what might otherwise be a laughable idea.

10/ The Unusual. To some of our readers and contributors not so unusual however. UFO's and strange archaeology.
Lost City found in the Kalahari desert.
Did God have sons? Jim Staley
Citizen Hearing on Disclosure: report on UFO/ET Disclosure
Report: UFO sightings in Canada doubled in 2012
Body of King Richard III found.Undignified burial.
Have archaeologists discovered the mysterious lost city of gold, Ciudad Blanca?
Mysterious Minoans were European. DNA evidence.
Link to the National UFO Reporting Center